Below, LeAnn Rimes and Hayden Panettiere go toe-to-toe in a fierce fight for fashion supremacy. Who will prevail? That's for you to tell us. Ding, ding!

Rimes may or may not be engaged to Eddie Cibrian, but there is little doubt she looked fab in a Elizabeth and James dress on a night out in L.A.

Meamwhile, the former Heroes star and current Wladimir Klitschko boo paired a green version with a leather jacket for his match in Germany.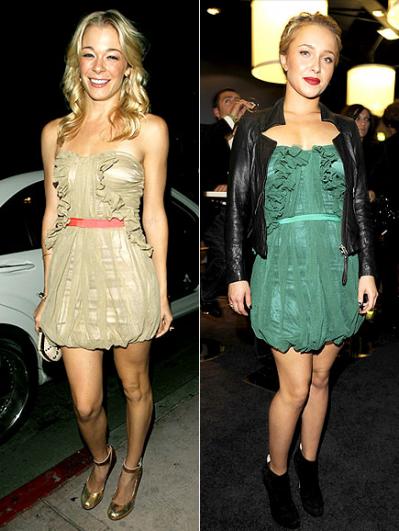 Who wore it better?